What a difference year makes, right? At this time last year, we were still waiting for the Mets and all other MLB clubs to officially begin Spring Training because of the lockout. But this time around, we've had the pleasure of a normal offseason. As an added bonus, the 2023 World Baseball Classic will give us meaningful baseball even earlier than Opening Day, which is March 30th.
WBC rosters were officially announced on Thursday evening, and there are quite a few current and former Mets players/coaches involved in the tournament. MLB Pipeline's Jacob Resnick did the Lord's work by tallying up every single person with Mets ties who will be participating.
He shared three pictures: one for current Mets players, another for former Mets players, and a final picture for those who will be coaching.
Here are the players participating in the tournament who are currently in the Mets' organization. The team they'll be playing for is included: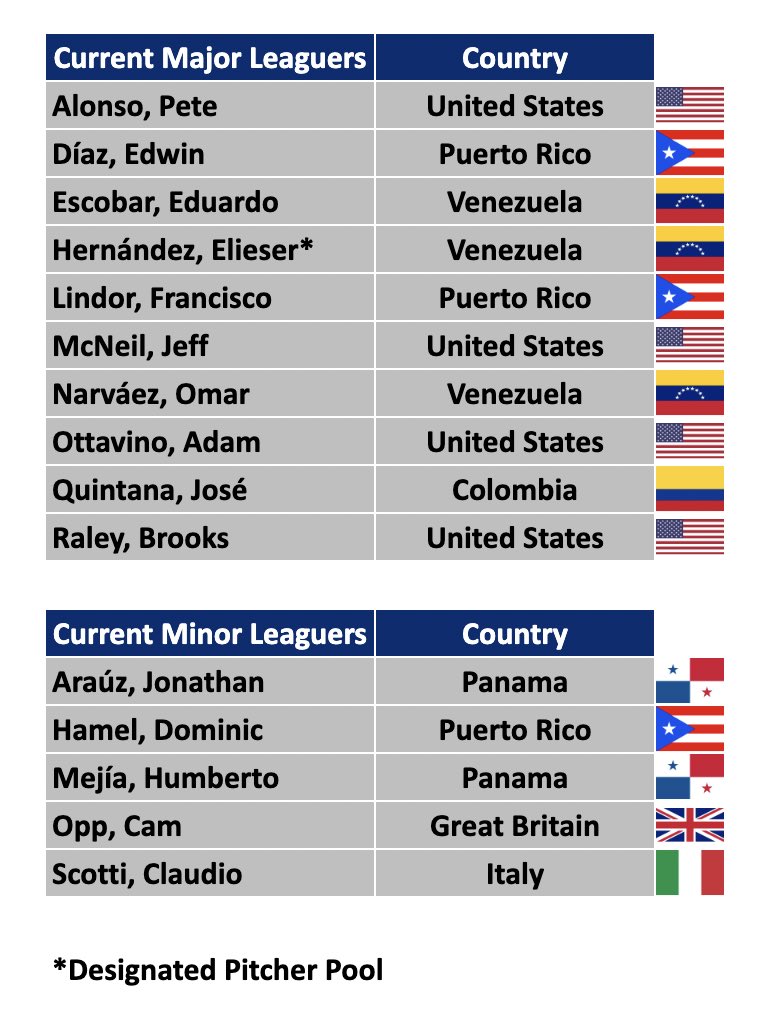 A lot of these names, at least from the MLB side of New York's roster, aren't surprising. We already knew these guys were planning on playing in the WBC. Spring Training in Port St. Lucie will be a little light once they have to report to their respective teams. The Mets' entire starting infield will be gone, as well as a significant chunk of the projected Opening Day bullpen.
This will hypothetically provide more opportunity for younger players — like Mark Vientos, Francisco Alvarez, and Brett Baty — to get reps in. We also know manager Buck Showalter isn't overly thrilled, but just wants to make sure his players do what they need to be ready for the regular season.
Two notable omissions: Kodai Senga and Starling Marte. Senga opted against representing Japan so he could get used to his new surroundings. Marte was originally committed to play, but offseason core surgery is the reason why he's not on the Dominican Republic's roster.
Here are those who have played for the organization at some point in their respective careers: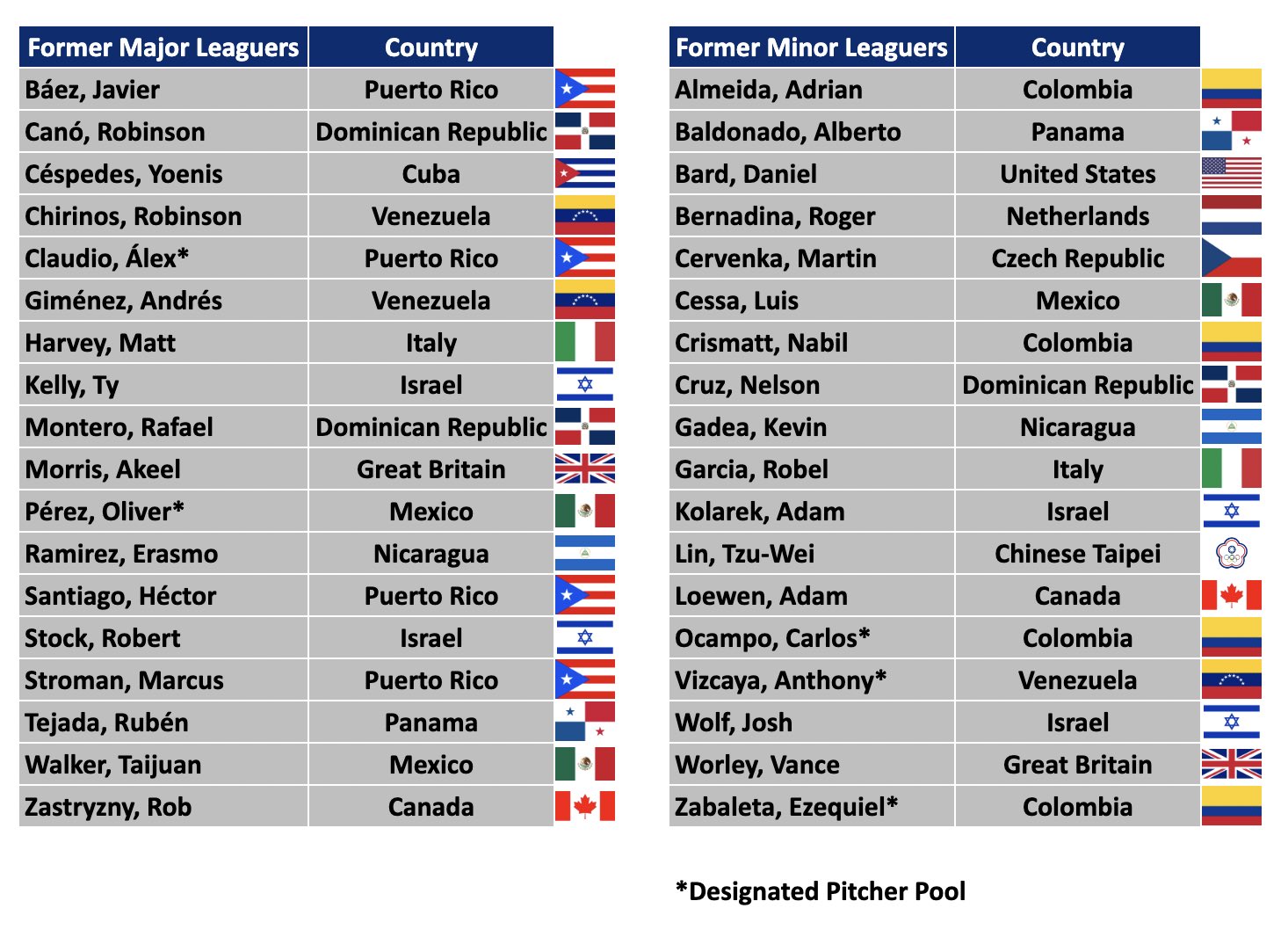 Pretty amazing to see Oliver Perez still being available to pitch, right? Those lefty relievers can play forever. Dae-Sung Koo knows a little about that. Either way, a little sliver of those 2006 Mets lives.
We'd also have to imagine that Robinson Cano is more of a glorified coach/mentor on the Dominican Republic squad, which is stacked with ridiculous talent. Yoenis Cespedes' participation in winter ball hopefully got him prepared for this tournament. Matt Harvey will also likely be pitching for a 2023 contract with Team Italy. Those 2015 National League pennant vibes are immaculate.
Here are former Mets who will be serving as coaches during the tournament: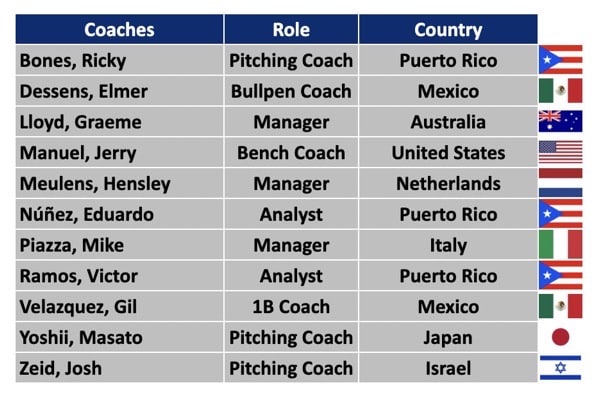 I haven't heard Masato Yoshii's name in a while. It's good to still see him involved in the game at this level. And then there are three managers in Mike Piazza, Hensley Meulens, and Graeme Lloyd.
There are 20 total teams participating in the tournament this year. You can check out all the official rosters right here. The last time a World Baseball Classic happened was in 2017 when the United States came away as champions for the first time. Games for this year's tournament will be running from March 8-21.
Matt Musico can be reached at [email protected] and you can follow him on Twitter: @mmusico8.